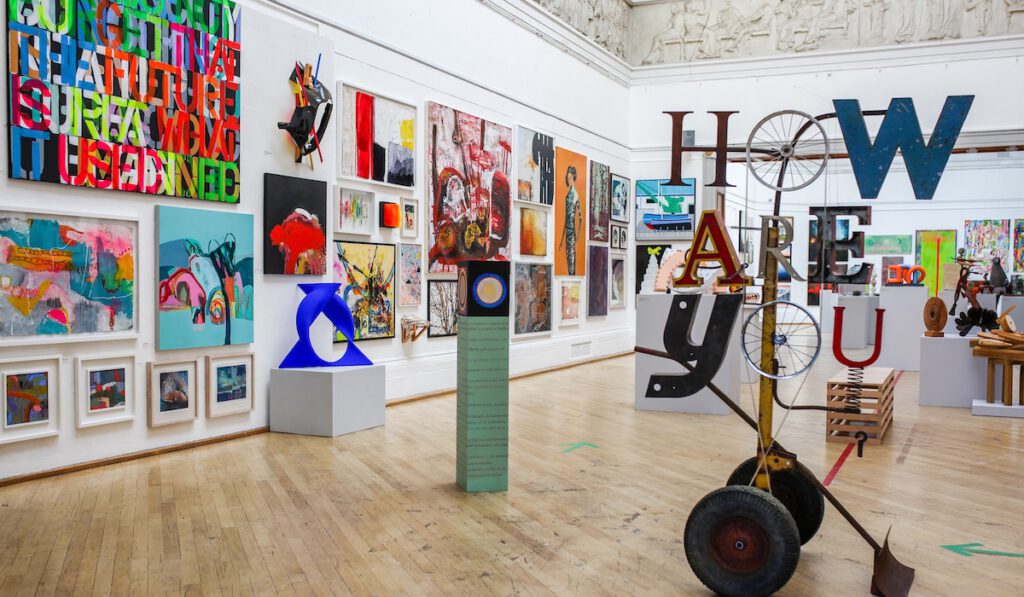 Detlef E. Aderhold lives and works in Lüneburg, Germany.
His work is abstract, but often features figurative elements, and the transition from painting on canvas to sculpture and installation is fluid. Aderhold's art deals with the structures of life. Concepts like identity, interaction, spontaneity and the union of opposites are highly important in his work.
He began creating art long before his first exhibition in 2011. He has trained as an artist with Prof. Schneider in Essen, for example, or Prof. Werdigier in Venice. The 2014 Summer Residency Program at the School of Visual Arts in New York was of special significance for his identity as an artist.
Since 2011 Aderhold's works have been shown internationally at galleries and art fairs as well as North American museums, such as the Monmouth Museum, Islip Museum and Museum of Contemporary Arts Long Island, as well as the Museum Lüneburg. In 2015 he was awarded the Secret Art Prize in London. Since 2016, Aderhold's paintings have been selected or nominated for inclusion in the exhibitions of the Royal Academy in London and Bristol. The European Cultural Centre held a presentation of his work in the context of the 2019 Venice Biennale. His work is represented in European, North American and Asian collections.
---
Photo by Alice Hendy – Royal West of England Academy 2021