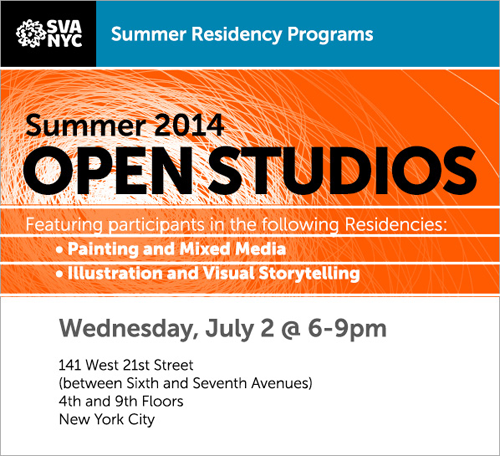 Free and open to the public
Wednesday, July 2 from 6- 9 p.m.
141 West 21 st Street, 9th Floor, Box 924
New York City
For more information, click here.
Participants in the illustration and painting and mixed media summer residencies display work in their studios. Each summer, SVA provides residencies to emerging and midcareer artists, critics, curators and designers, giving them the support, facilities and time they need to develop their ideas without distraction. Presented by SVA Continuing Education.