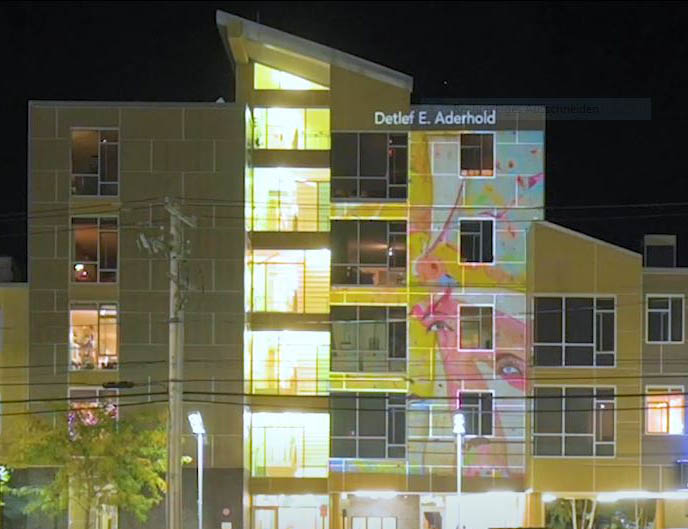 GET GLOWING TO PATCHOGUE THIS OCTOBER 5 – 9, 2023
MOCA L.I.ghts 2023
PATCHOGUE ARTS COUNCIL • MUSEUM OF CONTEMPORARY ART ANNOUNCES L.I.'s ONLY Light Projection Festival.
MoCA L.I.ghts, Long Island's Light Projection Festival, is set to return for its fourth consecutive year. The Patchogue Arts Council and the Museum of Contemporary Art are thrilled to present MoCA L.I.ghts 2023 this October 4 – 9th, each evening from 6:00 – 11:00 PM. MoCA L.I.ghts is an extraordinary event that has quickly become a highlight of PAC's annual programming and a signature event of Patchogue Village.
Since its inception just three years ago, MoCA L.I.ghts has exceeded all expectations, captivating the hearts and minds of over 750,000+ attendees. This unparalleled success has firmly established MoCA L.I.ghts as the most widely attended program ever produced by our organization. Now, we are excited to announce that MoCA L.I.ghts is the region's ONLY projection festival and the second largest in New York, featuring over eight different locations and the work of 200+ local, national, and international artists!
MoCA L.I.ghts 2023 is poised to be a must-see event, bringing together cutting-edge art, technology, and community engagement. Save the dates, as this year's festival promises to surpass all expectations and leave attendees in awe of the magic of light and creativity.
---