vom 21. Oktober 2017 bis 20. Januar 2018
Curated by John Cino & Beth Giacummo
Long Hall Gallery, Long Island, U.S.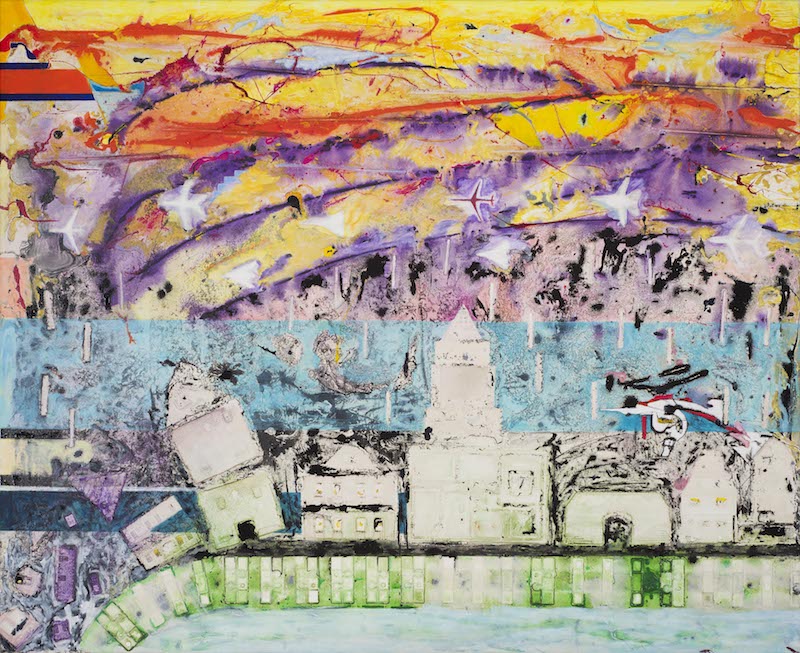 Makes My Eyes Rain by Detlef E. Aderhold

A group exhibition featuring the artwork of Detlef E. Aderhold, Anu Annam, Sherry Davis, Krystle L. DiNicola, Lisa Harden-Stone, Gina Ienopoli, Jayne Johnes, Linda Louis, Melissa Maiello, Andrea Manning, Tommy Mintz, Ben Owens, Michael Sauer, Mark Strodl, Stelios Stylianou, Chris Vivas, Joan Weiss and Nechama Winston. The theme of the exhibition is dystopia, an imagined place where everything is degraded, and is part of theA Toast to the Arts: Patchogue Arts Council Founders Gala.
Patchogue Arts Council: www.patchoguearts.org